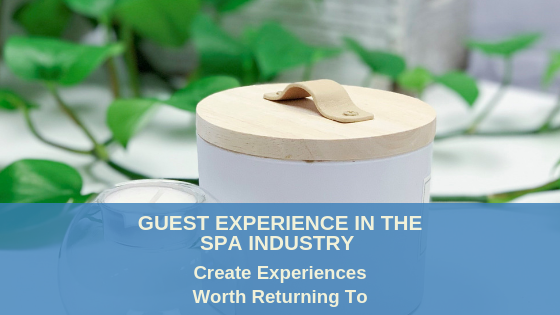 E-commerce and Guest Experiences in the Spa Industry
Having everything that you need in order to make your e-commerce website a success is often a daunting task. In the hospitality industry, spa software is important because it automates the aspects of the business management. You'll be able to manage your inventory, schedule appointments, process gift cards and much more.
The journey almost always starts at the beginning with the guest experience. From start to finish, this is something that is of the utmost importance and having a pleasurable experience for the guest from the moment they sign in, to the moment they check out, will automatically qualify you for having repeat business and recommendations.
Your guests can get a single itinerary of all activities related to them and will have the ability to compare availability of spas, hotels and activities over different days and locations. It'll also give your guests a choice of alternative too. Giving the guest all the options they need is the key to giving them a positive experience.
Giving the Guest an Experience
Whether the person visiting your website is the guest or not, it's important that everyone have a good experience. You'll want to make sure that your site is easy-to-navigate and has all the right features in place.
A guest will often want to have itineraries that they're able to print out and email. They will want to know what services have been booked on their account and when they are happening. It's all about creating a space that will help to plan their ultimate spa experience.
If you're able to check on a guest's account and see which spa treatments they prefer and how often they shop, this will give you the tools that you need in order to retain the customer for a long time. It all boils down to the more you know about your guest, the more you can offer to them.
Before your guest even walks through the door at your spa, they should already have your company in mind and have had a pleasant experience based on everything leading up to the spa treatment. This is where your spa software comes in, and it should give customers peace of mind in knowing that you know what is best in the industry.
You can provide your hotel guests with the convenience of charging purchases straight to their rooms. They will be able to schedule their own activities too and have the information at hand to compare availability over multiple days or locations and be given a choice of alternatives.
Know Your Customer
Knowing your customer is an important part of any e-commerce business. Spa marketing today is all about focusing on the wellness aspect of the client. They want to look and feel their best and they come to a spa for that exact reason. So it makes sense why you should cater towards that desire.
Clients should have the ability to connect with your business during the off-peak times, when they are not using your spa. Say, for example, someone comes to you once a month for a treatment. That's great, you have a repeat customer, they know your brand and understand it. Wouldn't it be wonderful if you could do more with that client?
There could be some products that you could recommend to them that would give them what they need during their off time. Perhaps you can offer some specials to them in order to promote gift purchases for friends and family. Knowing that your client is leaving their treatment feeling relaxed and refreshed is a huge positive, because the client will likely want that feeling to extend. This gives you the opportunity to make available for purchase the products you are using.
Not only will that help in giving the customer what they want, allowing them to prolong that feeling of luxury and wellness, but also allowing you to make sales and move inventory.
Using E-Commerce
It may happen that a client visits you far less frequently. Maybe it's once every 3 months, every 6 months or every year. Regardless of how often they visit, those kinds of customers should never be neglected or treated as inferior to repeat customers. Most clients are all after that same feeling of wellness that your spa promotes, so giving them a cheaper, and more flexible option is something that will win them over too.
This is why e-commerce is important in the spa industry. You should be offering products that clients know and love, perhaps even mentioning which products are used in which scenarios. Giving users the actual products that promote the same feelings of wellness is an obvious win for your spa management, but even more so for the client.
If your spa is a destination location or in a resort area, offering something as simple as free shipping will be enough to continue the client relationship and help to satisfy the journey that the customer is on.
If you're more local oriented, things like gift certificates and gift cards are absolute winners. Once a user has a great experience with your spa, giving them the opportunity to offer the same feeling of wellness to a loved one, is something they are going to want to do.