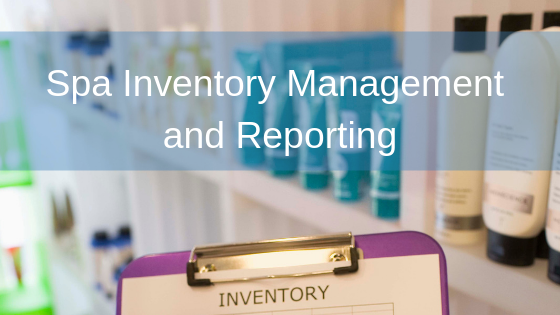 Inventory Management and Working Within the Cloud
When you're running your spa software and spa management systems, it's probably one of the easiest things to have it link up with the cloud. Using it in a way where software as a service applies, you'll be able to work from anywhere and still have exclusive use over it, being able to make changes, manage your inventory and compile comprehensive reports.
As all the information is in the cloud, there's no security risk of having information on employee laptops or tablets and should you need to, you'll be able to log in to the system, pull reports, access the inventory and do whatever else you need to do without actually having to be there. These are the perks of having this kind of software at your fingertips.
Cloud-based Software
The amazing part about any kind of software being cloud-based, specifically your hospitality management software, is that everything you need is always at your fingertips. With the right software, anyone can access client information and it can be visible to all members of your team. This includes collaboration across your team too. This will also work for your clients and guests because you'll be able to provide them with a single itinerary of all their activities, ensuring they spend more time enjoying the experience rather than worrying about scheduling.
Your systems will always be updated with cloud-based software. The servers are usually held off-premise and out of your control which means that the suppliers take care of everything for you. Whenever there are regular software updates or changes to security measures, you won't need to worry about spending time or resources in system and software maintenance.
Managing Your Inventory
Virtually managing your system may seem like something that's complicated or perhaps you feel like the technology isn't quite where you'd like it to be yet. The truth is, that the technology is there and has been for some time. You'll no longer need to walk around with a clipboard and take inventory, only to then have it be put into the system again manually.
You can ditch that clipboard and take inventory in your retail space, count up the items and put them directly into your inventory system via tablet. This will essentially cut your work in half as you cut out the middle-man and put those items straight into an inventory that's accessible from anywhere.
The type of information that will make your spa a successful one is the information that you need to be aware of at all times, no matter where you are. With the cloud, you can see all the answers to the most important questions, such as:
What inventory do you have on hand to provide services with?
What items are best sellers in your retail area?
Do you need to order supplies?
As an essential profit-driver in your business, you'll need to understand how the retail inventory is moving and in doing so, you can drastically impact customer and employee satisfaction. Think about how easy it would be to just log into a secure device such as a tablet or smartphone and be able to adjust your purchases based on sales and usage over the last few days.
It gives you peace of mind when deciding what is needed, giving you the ability to manage overhead and to make the right decisions for your spa.
Reporting Systems
Another useful function of the system is to be able to produce accurate and comprehensive reports that can detail important parts of your business whenever you need them, at the drop of a hat. Reports that can produce data on sales, guest information and employee reports can be vital in seeing business and customer progression.
Not only can you generate data reports on simple things like that, but features such as accounting, payroll and revenue management systems can also be produced. You're able to report on sales, commissions and liabilities for any time period. And this can be done on demand, wherever it needs to be done. Your software should be capable of doing everything listed, and if it doesn't, it may be time to reconsider which software you're using.
Complete and accurate reports are a way to keep track of everything going on in your business, how it's working on a day-to-day basis and exactly what needs to be adjusted or changed in order to make things run a little smoother, or to avoid potential disaster!
Working from Anywhere
Perhaps one of the biggest perks with cloud-based software is the freedom that it offers. Whether you're working from home, halfway across the country, or sitting in the office one Monday morning, you can have access to the same features as everyone else and will be able to complete the same tasks.
No matter where you are in the world, you have the freedom to access all the information that you're able to, thanks to the cloud. As a business, you can get huge cost savings within your company by not having any hardware, dedicated servers and complex IT infrastructure. You can operate on the system virtually, whenever you feel like doing so.
Security
People often misplace company laptops or tablets and we all know that's a problem. If you have information that pertains to a customer that is stored on the machine, you may be in for some heat, especially with all of the new data protection regulation going on. Cloud-based software offers you far more security because your data is stored in the cloud.
You'll be able to remotely wipe the data on all physical machines should you need to. And in the absolute worst case when that happens, you'll be able to pick up right where you left off on a different machine.