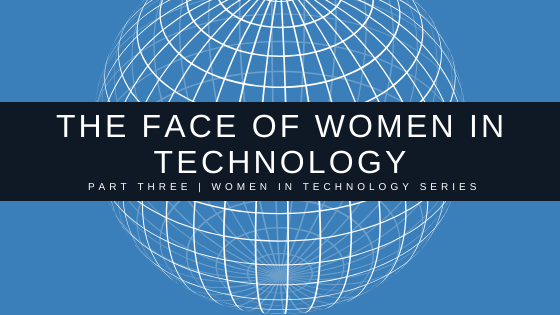 In SkyWire's third and final installment of our Women In Technology series, we focus on the modern technology landscape of today's leaders.
Never has there been a time where women could look up to other women holding high-level executive positions at large corporations. From Facebook to Xerox, these women have climbed the ranks in the last three decades and a few years alone. Let's discover the women to know in technology:
Sheryl Sandberg - COO, Facebook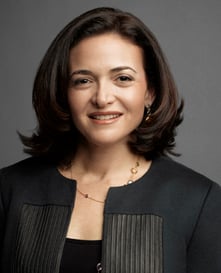 https://www.one.org/us/person/sheryl-sandberg/
Something monumental happened in June of 2012. That was when Sheryl Sandberg was named on Facebook's board of directors. It was the first time the tech giant ever had a female on its board of directors. She then was made Time's 100 Most Influential People list later that year. Previously, Sheryl reigned as the chief of staff for the U.S. Secretary of Treasury. And shortly after that, she served as the vice president of Global Online Sales and Operations at Google.
Sheryl has authored the famous and feminist-themed book, "Lean In: Women, Work, and the Will to Lead." The book explores sexism, societal barriers, as well as personal obstacles in the workplace. Her book reigned as it sold more than a million copies and stood on bestseller lists.
Net worth (including stock holdings): An estimated $1 billion.
Susan Wojcicki - CEO of YouTube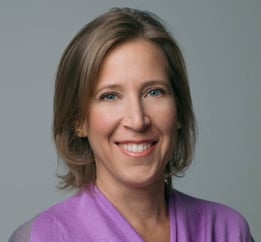 https://variety.com/2014/digital/exec-shuffle-people-news/google-to-name-susan-wojcicki-head-of-youtube-reports-1201087575/
After graduating with honors, earning her bachelor's degree in history and literature at Harvard University in 1990, Susan planned on pursuing a Ph.D. in economics and working in academia. Her plans changed as she found an interest in technology. Susan started as Google's marketing manager, their first one in 1999. She eventually climbed her way up Google's ladder, becoming the senior vice president of Advertising and Commerce.
Susan was the one to propose that Google should acquire YouTube after having to oversee Google Video. She was in charge of Google's $1.65 billion purchase of YouTube in 2006. The following year? She over-sought [RD1] the acquisition of DoubleClick for $3.1 billion in 2007. Seven years later, in 2014, she was made CEO of YouTube.
Susan is a spokeswoman for the importance of family and career life balance. She has five children to back her thoughts on the matter. In fact, in 2015, she became Time Magazine's 100 most influential people.
Ginni Rometty - CEO, IBM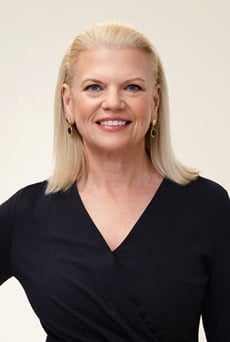 https://newsroom.ibm.com/Virginia-M-Ginni-Rometty
Since 1991, Ginni has held high-level roles at IBM. In October 2011, Ginni was made CEO and President. Currently, she serves as chairman, President, and CEO. In fact, for ten years in a row, she was featured in Fortune's "50 Most Powerful Women in Business." She made the top spot in 2012, 2013, and 2014. Forbes then named her one of the "World's 100 Most Powerful People" in 2014.
Meg Whitman - CEO, Hewlett-Packard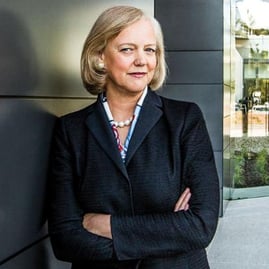 https://www.forbes.com/profile/meg-whitman/#6ef664c63ccc
Meg Whitman stands out on our list. She has served as a high-level executive for quite a few heavy-hitters. First, in the 1980's she served as the vice president of strategic planning for the Walt Disney Company. Then, in the 90s, she went to DreamWorks, followed by Procter & Gamble, then Hasbro. From 1998 to 2008, she was President and Chief Executive Officer at eBay.
Meg served as CEO of Hewlett-Packard (2011-2015). She was responsible for overseeing its split into H.P. Inc. and Hewlett Packard Enterprise. Meg eventually stepped down as HPE's chief executive in February 2018, however, remains on its board. She also holds a seat on the boards of Procter & Gamble, Dropbox, and an LA-based e-sports company, Immortals LLC, which she invested in. She became the CEO of Quibi, a video platform that closed at $1 billion funding, in April 2018.
Meg Whitman topped the Forbes' 2014 list as one of the "100 Most Powerful Women in the World."
Marissa Mayer - CEO, Yahoo!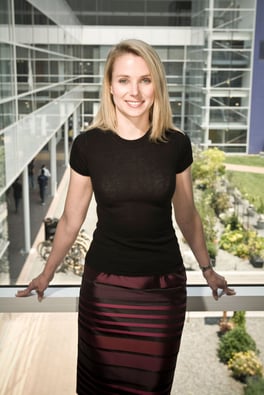 http://i.imgur.com/BL35iaK.jpg
Marissa stood as the President and CEO at Yahoo! from 2012 to 2018. She had previously been at Google as executive vice president for more than a decade. Marissa was ranked on the Time 100 list in 2013. Fortune ranked Marissa as sixth on their "40 Under 40" list as well as 16th of most powerful businesswomen in 2014. Since leaving Yahoo! she has co-founded an incubator on consumer media and artificial intelligence.
Safra Catz - Co-CEO, Oracle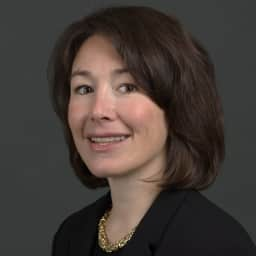 https://www.crunchbase.com/person/safra-a-catz
Safra Catz came to Oracle Corporation in October Aprill 1999, then served from October 2001 as a board of directors. She became President of Oracle Corporation in 2003. Catz served as CFO of Oracle Corporation from November 2005 to September 2008 and from April 2011 to the present. Then, in September 2014, she joined Mark Hurd as co-CEO of Oracle Corporation. She also serves as a member of the Executive Council at TechNet, Director at PeopleSoft, Inc., and Director at Stellent, Inc.
Angela Ahrendts - SVP, Retail, Apple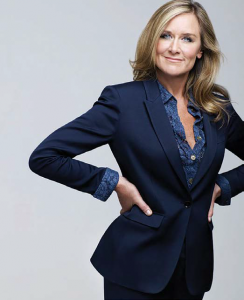 PHOTO: COURTESY OF APPLE INC.
Though Angela is a newcomer to technology, she does not fall short on leadership roles. From 2006 to 2014, she was the CEO of Burberry. Angela left Burberry for Apple as the Senior Vice President of Retail and Online Stores and one of Apple's highest-paid executives at over $70 million. She left Apple in 2019 amidst slowing sales.
Angela has made 25th on Forbes' 2015 list of "Most Powerful Women in the World." She was 29th on Fortune's "World's Most Powerful Women in Business" in 2014.
Ursula Burns - Former Chair-CEO, Xerox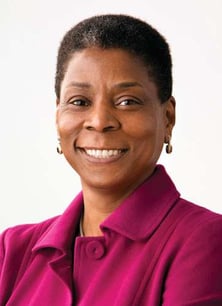 https://www.britannica.com/biography/Ursula-Burns
Ursula Burns shines on our list because, in 2009, she became the first African-American woman CEO, heading a Fortune 500 company. How did she do it? She's been at Xerox since 1980. She climbed the ranks, starting as an intern. Her accomplishments over the three decades include, at Xerox being appointed Vice-Chair of President Obama's Export Council in 2010. She is the board of directors at multiple entities (professional and nonprofit), and was rated 22nd "Most Powerful Women in the World" on Forbes' list in 2014. She was named chairwoman of VEON in 2017.
Ruth Porat - CFO, Google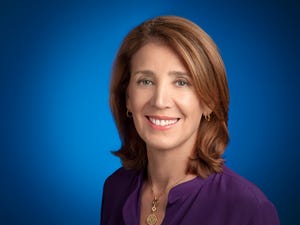 https://www.businessinsider.com/google-cfo-ruth-porat-success-secrets-2015-12
Ruth came to Google as CFO in May 2015. Previously, she worked for decades at Morgan Stanley and as CFO and Executive Vice President from 2010 to 2015. She landed on Forbes' list of "World's Most Powerful Women" in 2011 at #32.
Renee James - CEO, Ampere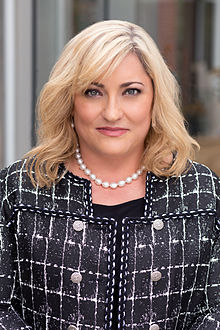 https://en.wikipedia.org/wiki/Ren%C3%A9e_James
After serving a variety of roles at Intel for over 25 years, Renee became the President at Intel Corporation in May 2013 through 2015. Currently, she is the Chairman and CEO of Ampere Computing. Renee is also an Operating Executive with The Carlyle Group. Additionally, she serves as the Vice-Chair of the National Telecommunications Advisory Committee and advises the President of the United States.
She is currently Chairman and CEO of Ampere Computing and an Operating Executive with The Carlyle Group in its Media and Technology practice. Renee also serves as the Vice-Chair of the National Security Telecommunications Advisory Committee, which advises the President of the United States.
Amy Hood - Chief Financial Officer, Microsoft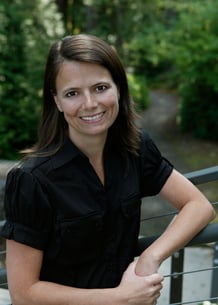 https://news.microsoft.com/2013/05/08/microsoft-names-corporate-vice-president-amy-hood-as-new-microsoft-chief-financial-officer/
Amy Hood has a bachelor's degree in economics from Duke University and an MBA from Harvard University. Amy is Microsoft's first female Chief Financial Officer, which she's held since 2013. Before joining Microsoft in 2002, she worked with Goldman Sachs.
Padmasree Warrior - Former Chief Technology and Strategy Officer, Cisco Systems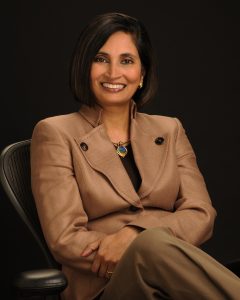 https://news.microsoft.com/exec/padmasree-warrior/
Warrior is a Cornell-trained engineer with a belief in STEM education. Currently U.S. CEO chief development officer for Chinese electric autonomous vehicle startup, NIO, Warrior previously held executive positions at Motorola and Cisco. She left Cisco in 2015. For seven years at Cisco, Warrior grew the company through acquisitions, handling six in 2014, then 10 in 2013. Warrior has been on boards of Microsoft and Spotify. She also serves time as a mentor to other women in the tech industry.
Hope you enjoyed SkyWire's three-part series exploring the impact that women have made and continue to make in the technology field.
Subscribe below: