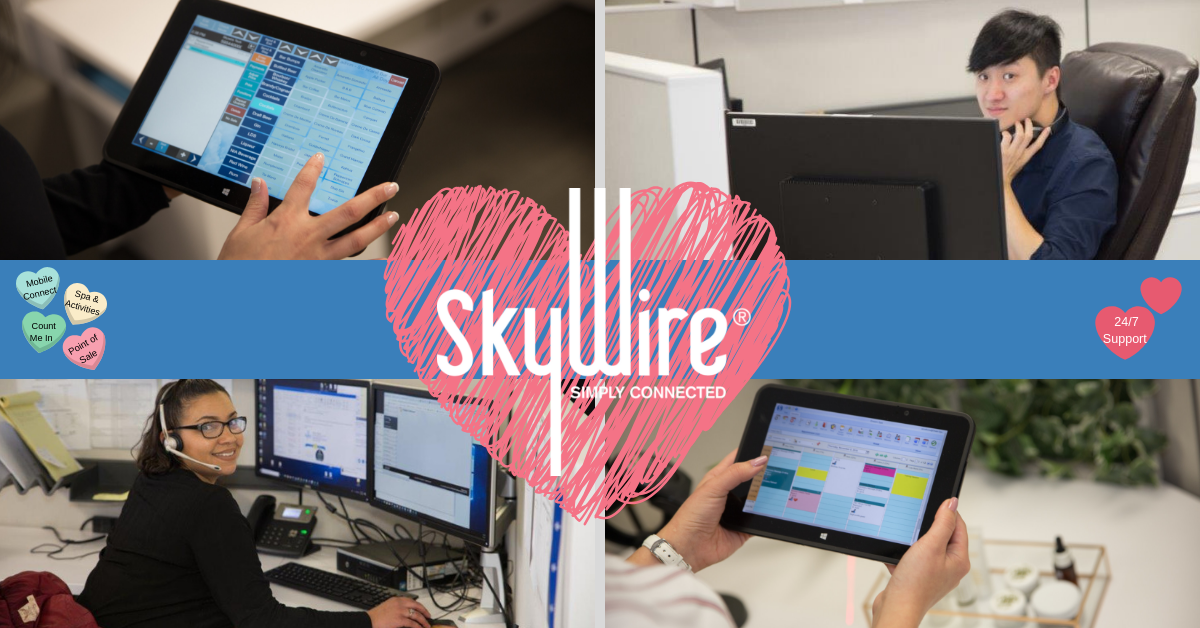 Isn't it time you fell in love with your technology solutions? At SkyWire, we believe in providing your business just that, cloud based hospitality solutions that your business will love! From SkyWire's point-of-sale system, optimized for the gaming industry to our patented mobile marketing solutions, SkyWire provides integrative, enterprise capable software that works for your business. Looking for a cloud based spa & activities management system, that will give your spa the functionality it's been craving? A secure time and attendance system that will make time theft a thing of the past? Then look no further than SkyWire Spa & Activities and Count Me In by SkyWire. SkyWire has everything you could need and want, how could you not love that!
If you haven't already fallen head over heels, you will with our dedicated team of support experts that are available 24/7 to assist with questions and any issues that may arise. SkyWire is here for you. Communication, innovation, integrity, teamwork, and the pursuit of excellence is the SkyWire way.
What are you waiting for?